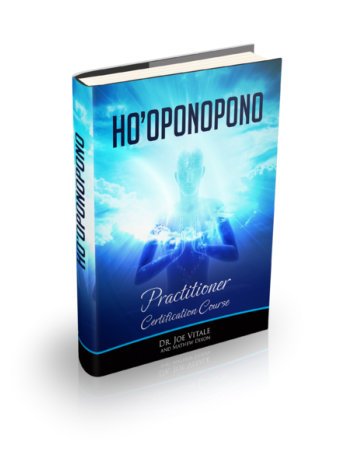 It is basically an online study course, which consists of 8 well-explained volumes, which will be taught by some of the most well-known teachers and scholars about this particular topic. It basically is a course at the end of which you will be able to get certified, as well as will look at life in a totally different way.
It basically comes from the Hawaiian method, just made better and brought to you through the Ho'oponopono certification program. Generally, the course will teach you a way to get rid of sub conscious memory. Your mind will know the way all by itself, as the course will progress.
The method basically uses a kind of therapy which helps remove all kinds of negative thoughts from your mind. This can include thoughts which can hold you back from your success, slowing or stopping you down completely. These are mostly the thoughts which make you believe that a particular thing is not achievable, thus you will always find yourself not being able to achieve what you want.
You then get to the zero stage, the stage which basically is the beginning. The stage where you will believe in anything you want to believe, and you'll feel renewed with this new kind of energy, the spirit to reach out and touch your dreams with your bare hands. All of this is going to happen, just with the help of this single course.
The 8 volumes this course contains are all the stages, and you have to pass one after the other successfully until you're done with the last one. That is when you know you're spiritually clean and healed, ready to go on your way to success. Every single volume deals with a different phase of the course, teaching you something different and unique, each one taking you step by step to your main goal.
At the end of the course, when you've successfully completed all the 8 volumes, you are awarded with a certificate at the end as well, indicating that you have completed the whole course.
Upon successful completion of the exam with a score of 75% or higher, you will then submit an essay for Dr. Joe Vitale to review. The Global Sciences Foundation will send you a certificate you can proudly display in your office or practice.
*Disclaimer: Individual results may vary.